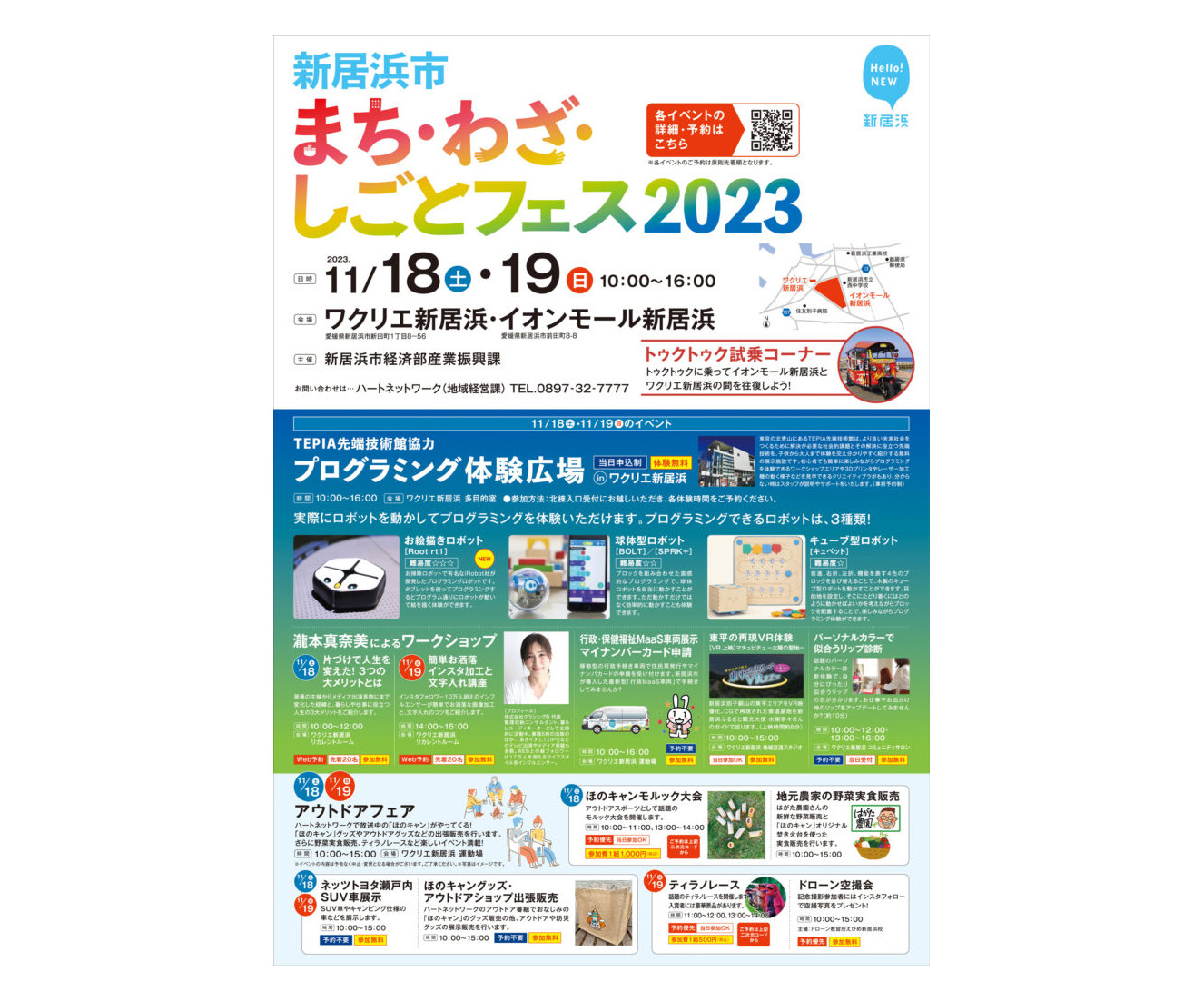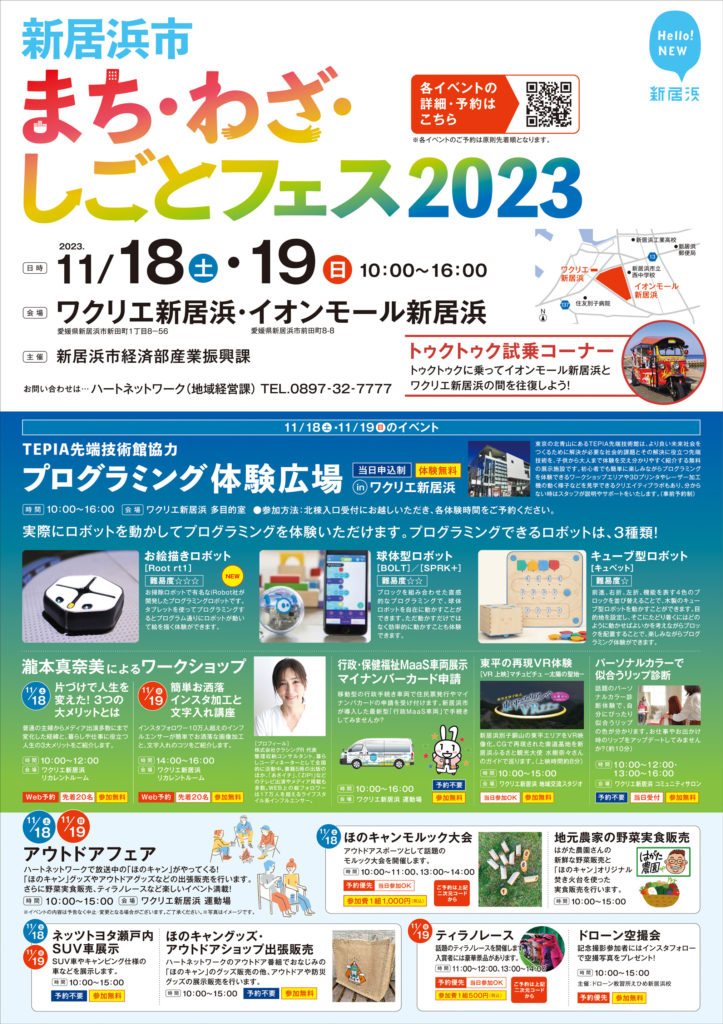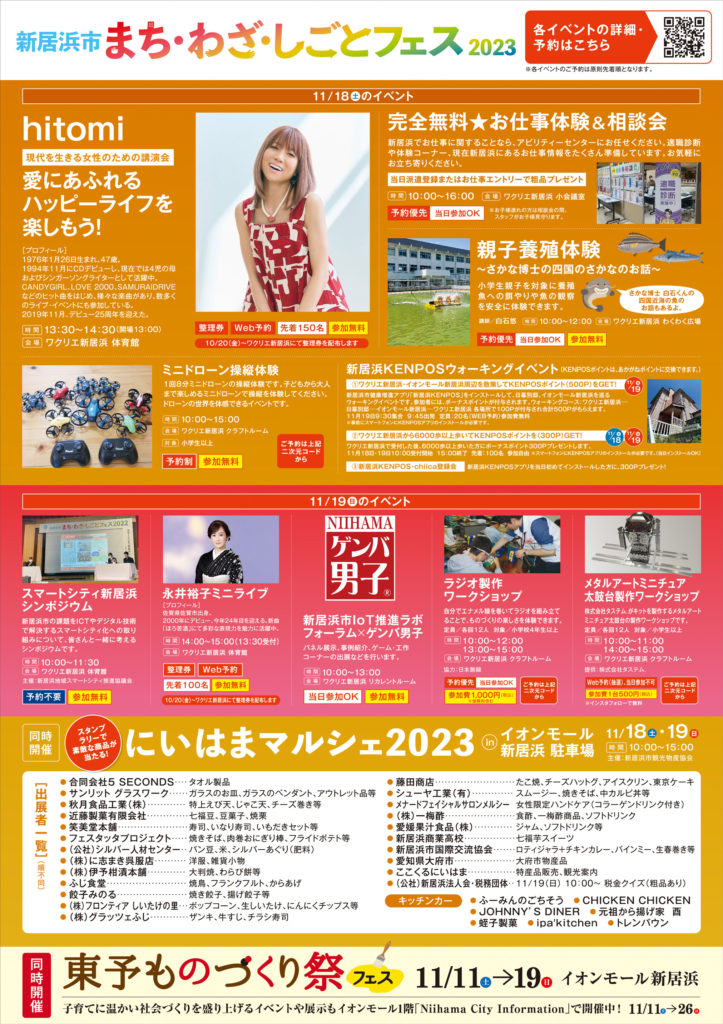 Niihama City Town/Work/Work Festival 2023 will be held!
"Nihama City Town, Work, Work Festival 2023" will be held again this year at Wakurie Niihama and Aeon Mall Niihama.

At Wakurie Niihama, there are lectures by singer Hitomi, robot programming experiences, drone piloting experiences, etc.
Niihama Marche 2023 and Toyo Manufacturing Festival will be held at Aeon Mall Niihama.
For more information, please see the special website below.

Name

Niihama City Town/Work/Work Festival 2023 will be held!

Holding period

2023/11/18 (Sat)〜2023/11/19 (Sun)

Open time

10:00-16:00

Venue

Wakurie Niihama and Aeon Mall Niihama

Parking

can be

Fee

Free admission (some events may require a fee to participate)