Niihama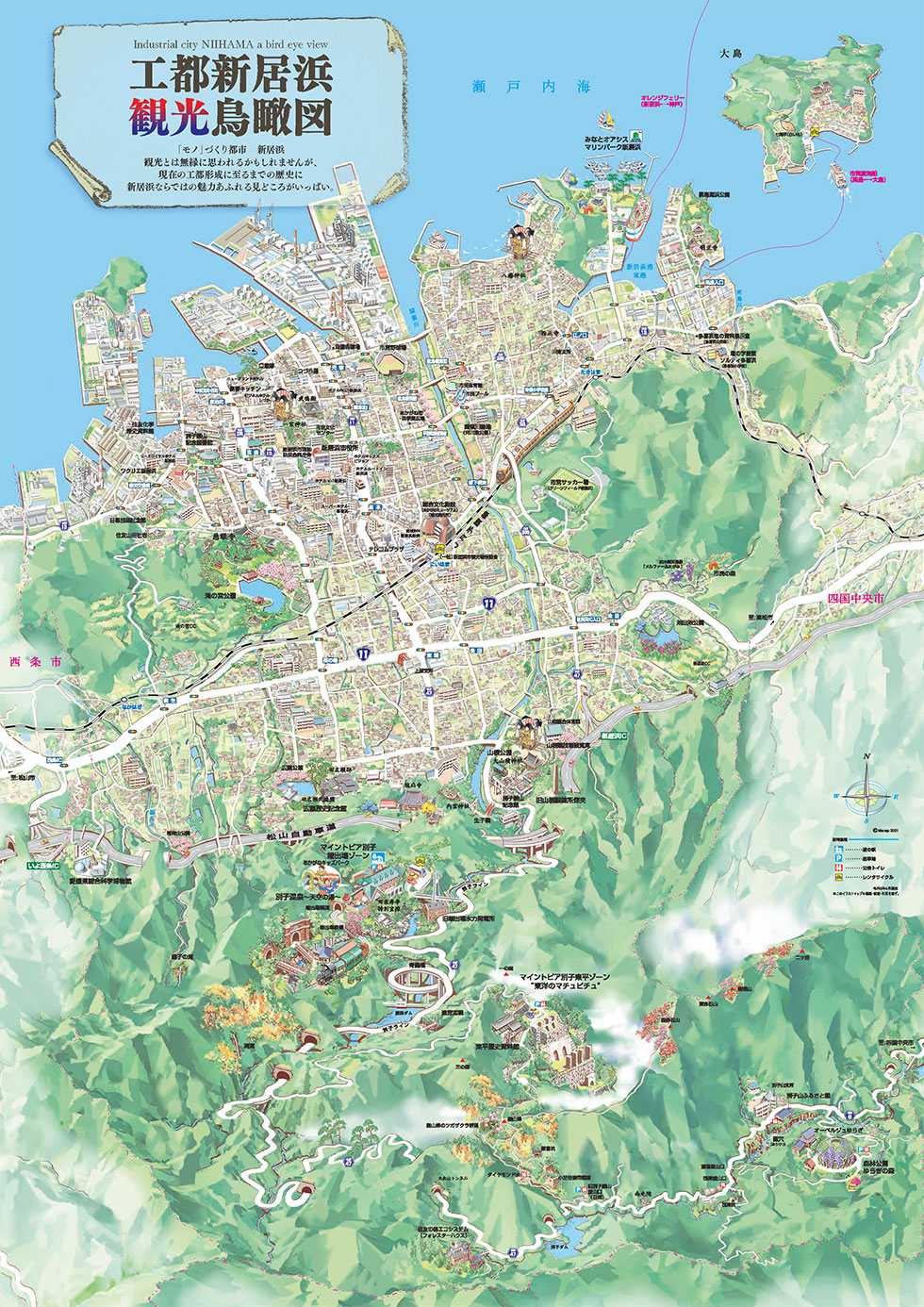 Provided by: Manap Co., Ltd.

Niihama faces islands big and small that dot the Seto Inland Sea to the north, and to the south stand the natural beauty and steep peaks of the Shikoku Mountain Range. Between them, along the coast, is one of the finest industrial areas in all of Shikoku.
With the opening of the Besshi Copper Mine in 1691, and the various industries derived from it, Niihama developed and was transformed from a small agricultural village to its present state.
Though the mines were shut down in 1973, they have left behind a valuable industrial heritage within the city.
Even now, every year in October the city hosts their pride and joy, a grandiose event known that captivates visitors from around the world. The Niihama Taiko Festival.
Special feature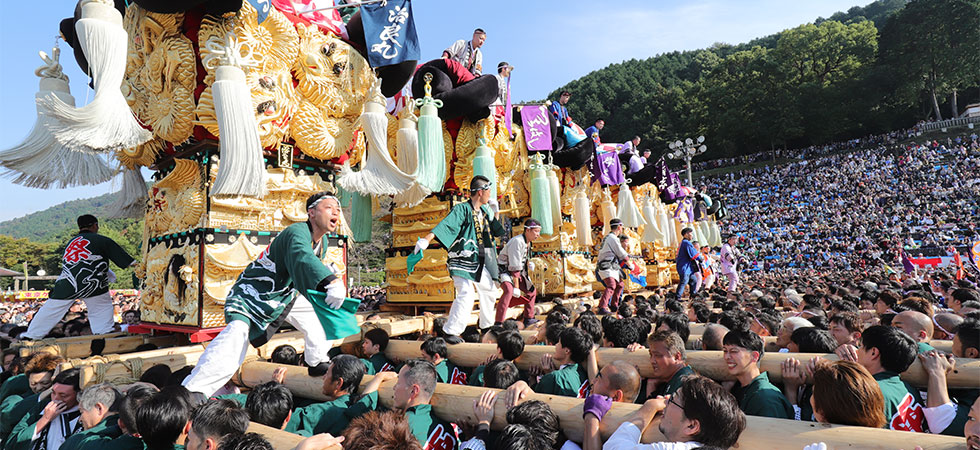 Niihama Taiko Festival