[Niihama City Tourism Material Collection has been posted! ]
[Niihama City commissioned project Dissemination of attractive information about Niihama City through landing-type travel product planning]
We will publish the "Tourism Material Collection" produced by the Niihama City Tourism & Local Products Association as a commissioned project of Niihama City.
There is still a lot of information about facilities and restaurants in Niihama that we have not been able to introduce this time,
We hope that it will serve as a reference for creating travel products for travel agencies and for those who are considering individual travel.
Also, please rediscover the good points of Niihama for the locals!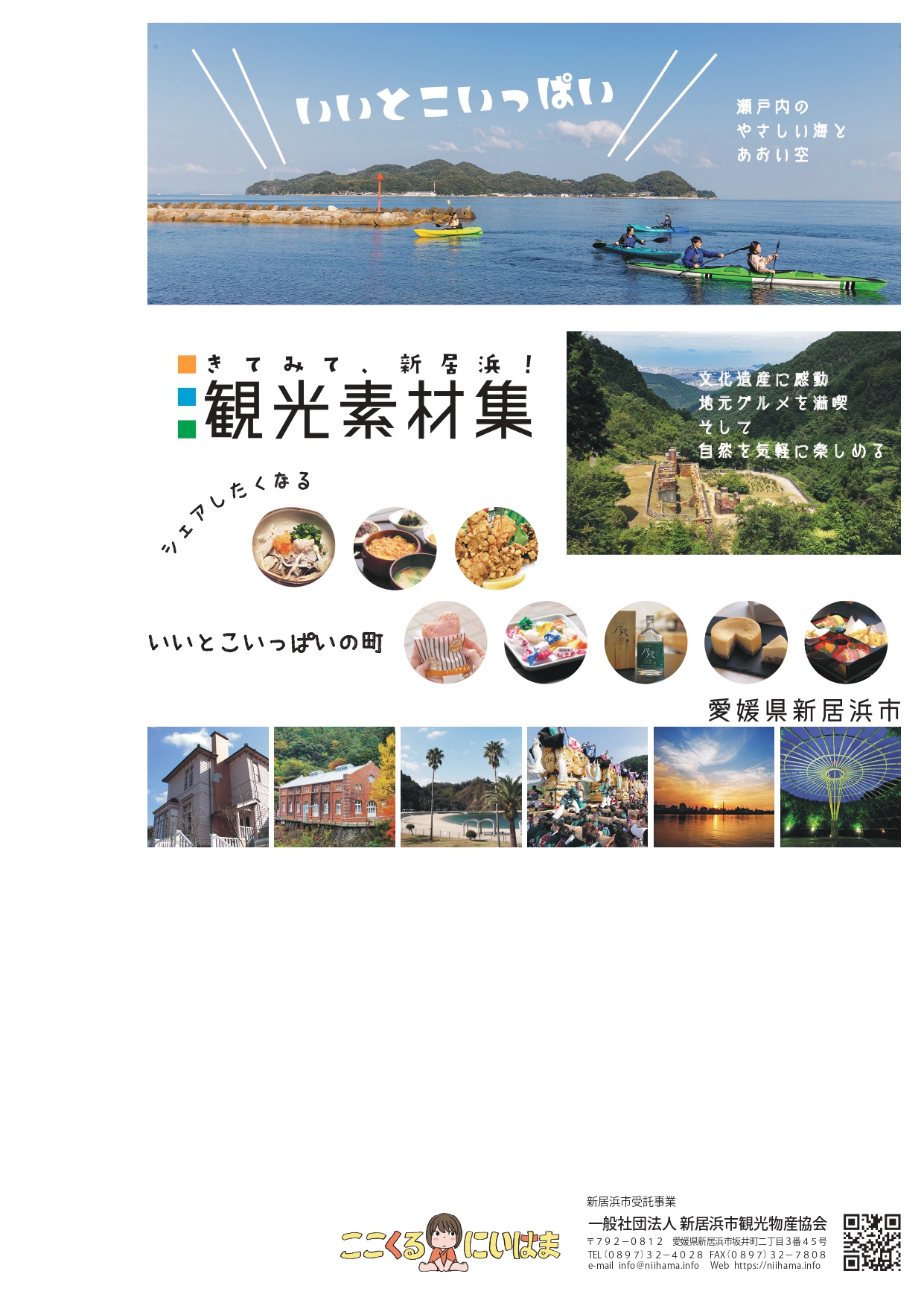 Please feel free to contact us regarding the content.
(no company) Niihama Tourism & Products Association 0897-32-4028
Please download the data from the list below.
[Niihama City Tourism Material Collection]
1. Kawanishi area (mainly central area) PDF download (1.9MB)
2. Kawahigashi area (sea side) PDF download (1.8MB)
3. Upper area (mountain side 1-7) PDF download (2.4MB)
4. Upper area (mountain side 8-11) PDF download (1.8MB)
5. Table of contents/MAP PDF download (475KB)