About city tour "Niihama round bus tour"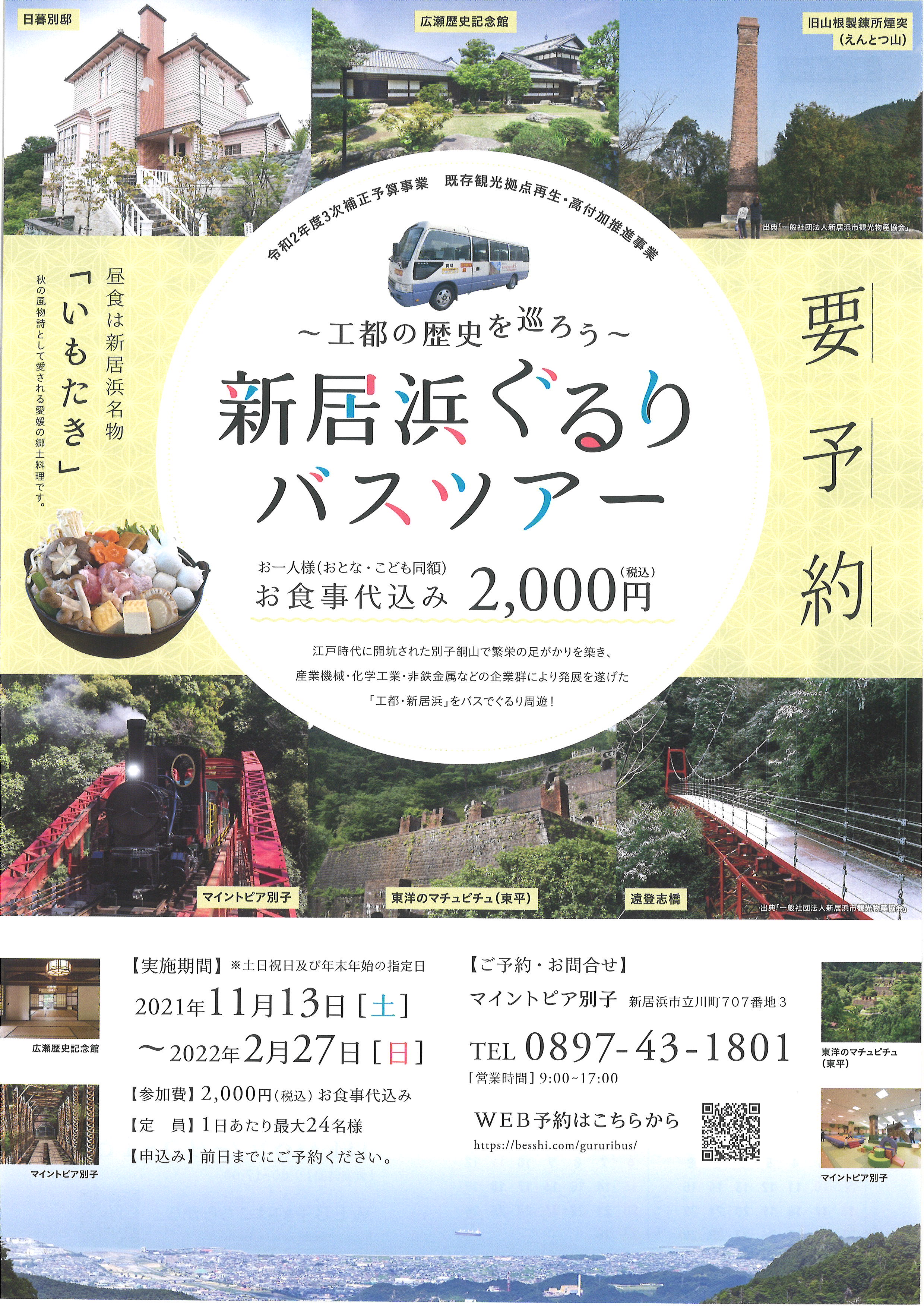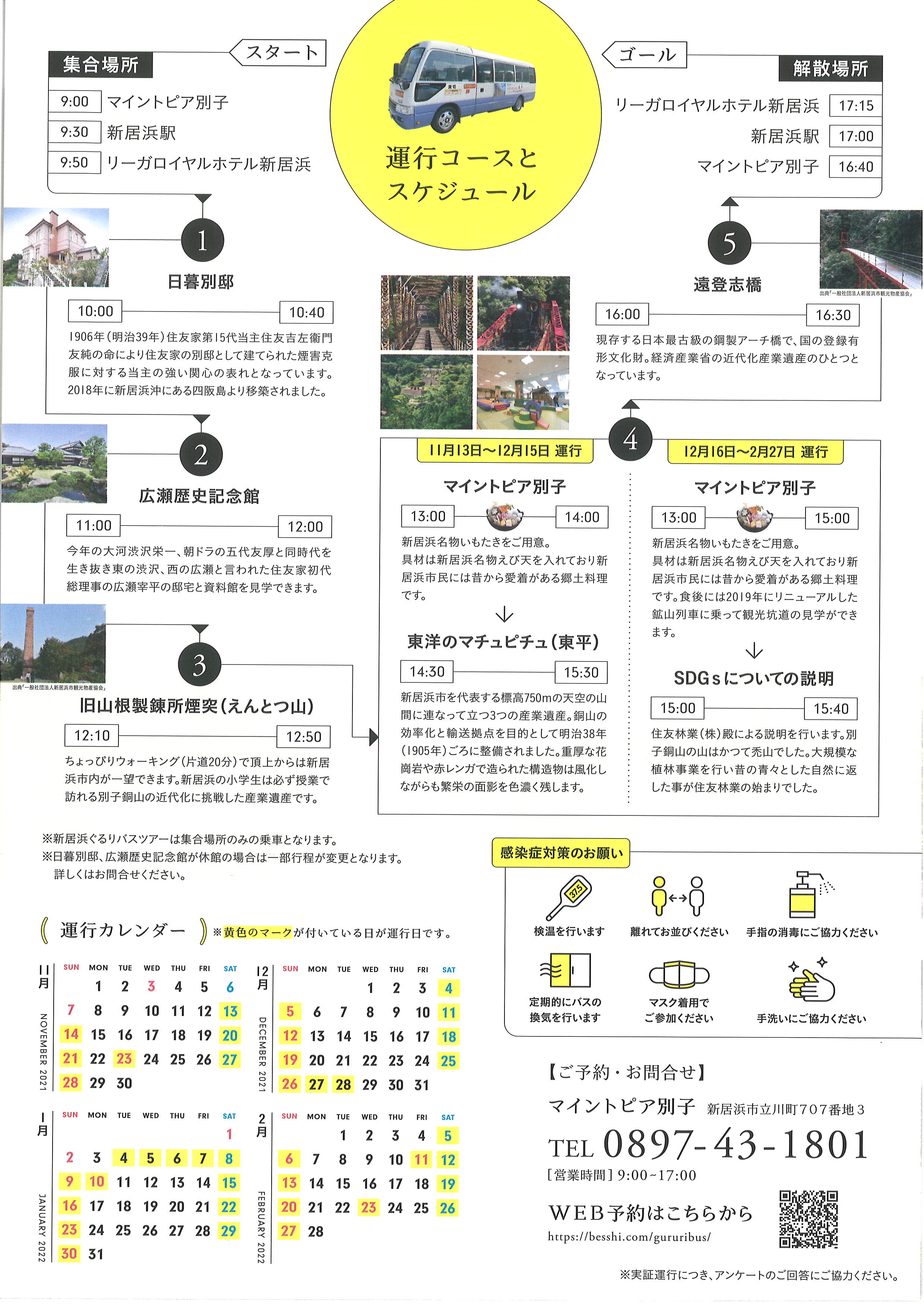 Minetopia Beshiko Co., Ltd. and Niihama City are collaborating to conduct a demonstration operation of the "Niihama Tour Bus Tour" that goes around sightseeing spots in the city.
A great tour with lunch for a participation fee of 2,000 yen! Why don't you take this opportunity to visit Niihama?
Click here for applications and inquiries
Minetopia Besshi https://besshi.com/gururibus/
Niihama City
https://www.city.niihama.lg.jp/soshiki/kankou/niihamagururi-bustour.html