Niihama Short Short Movie Project [Recruitment of short film scripts]
Would you like to make a short movie set in Niihama?
We are looking for a script and synopsis. Any age or experience is welcome.
The selected script will be filmed and screened in 2024. The work is a short story of about 1 to 2 minutes.
However, you can shoot with a smartphone, either vertical or horizontal.
Masaki Nishiyama, a film director from Ehime Prefecture, cooperates in the supervision and selection.
Would you like to make your debut as a screenwriter or film director?
It doesn't have to be a solid script.
After the screening, let's get advice from director Nishiyama and make it happen until shooting and screening!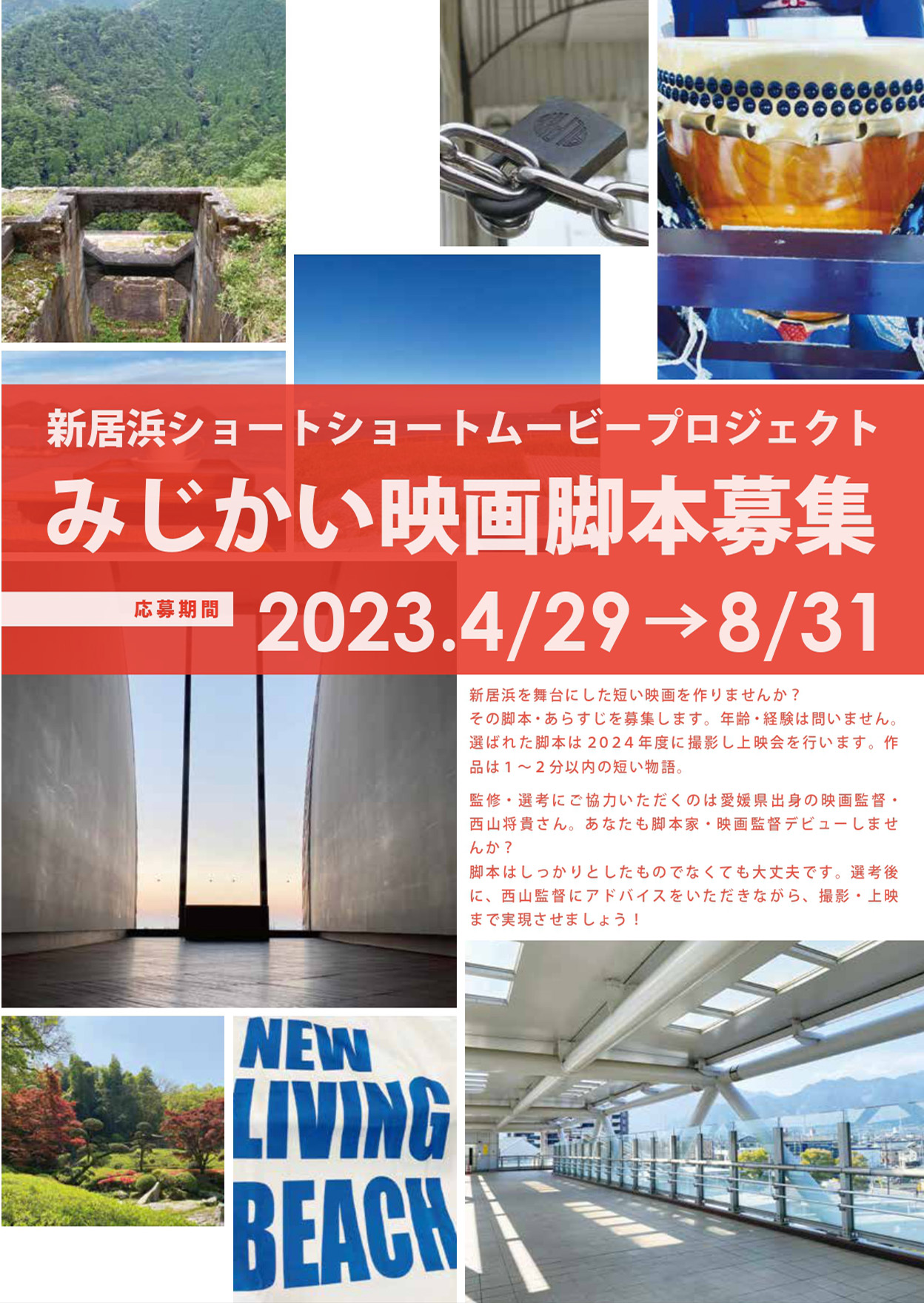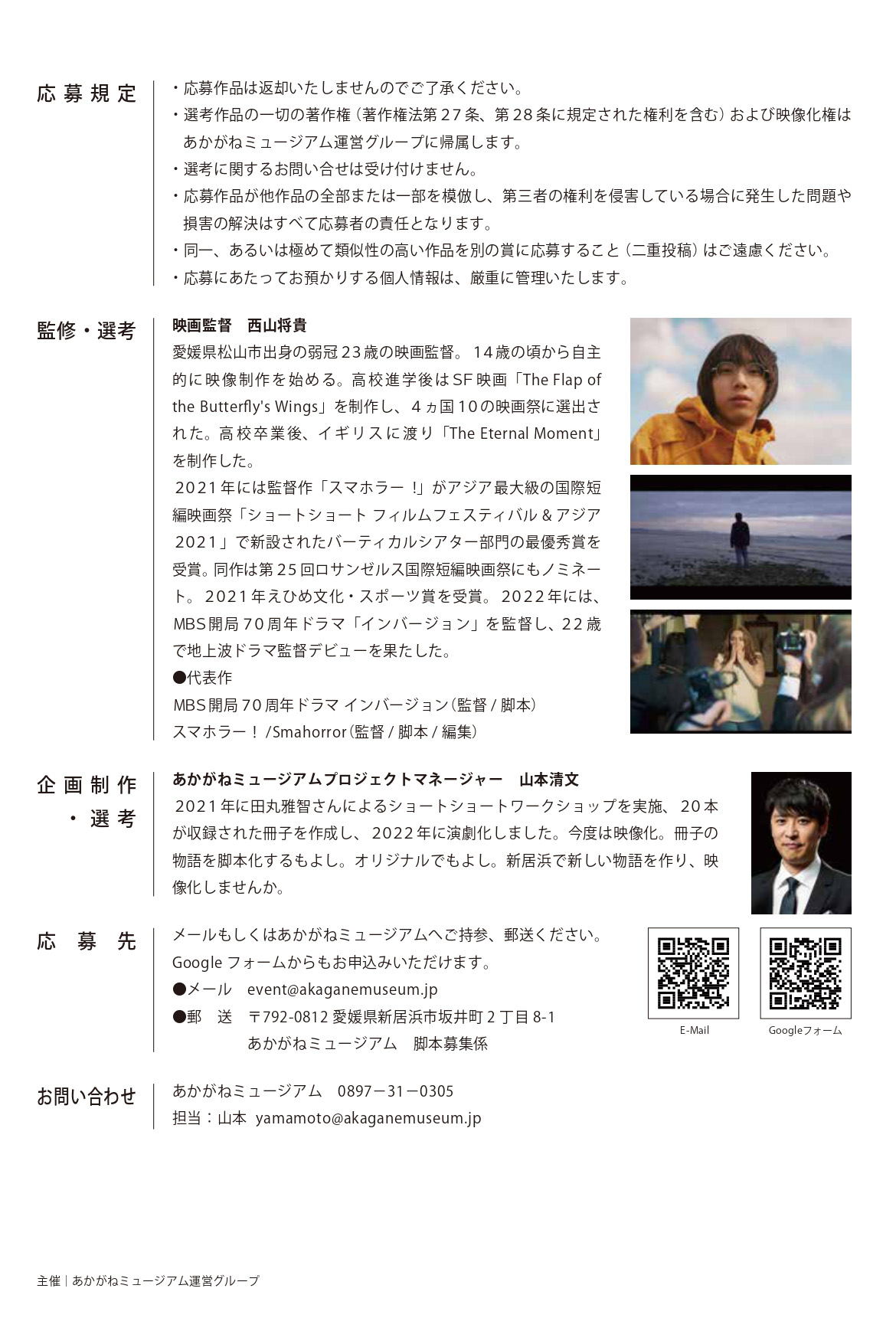 For details, please visit the Akagane Museum website ! !