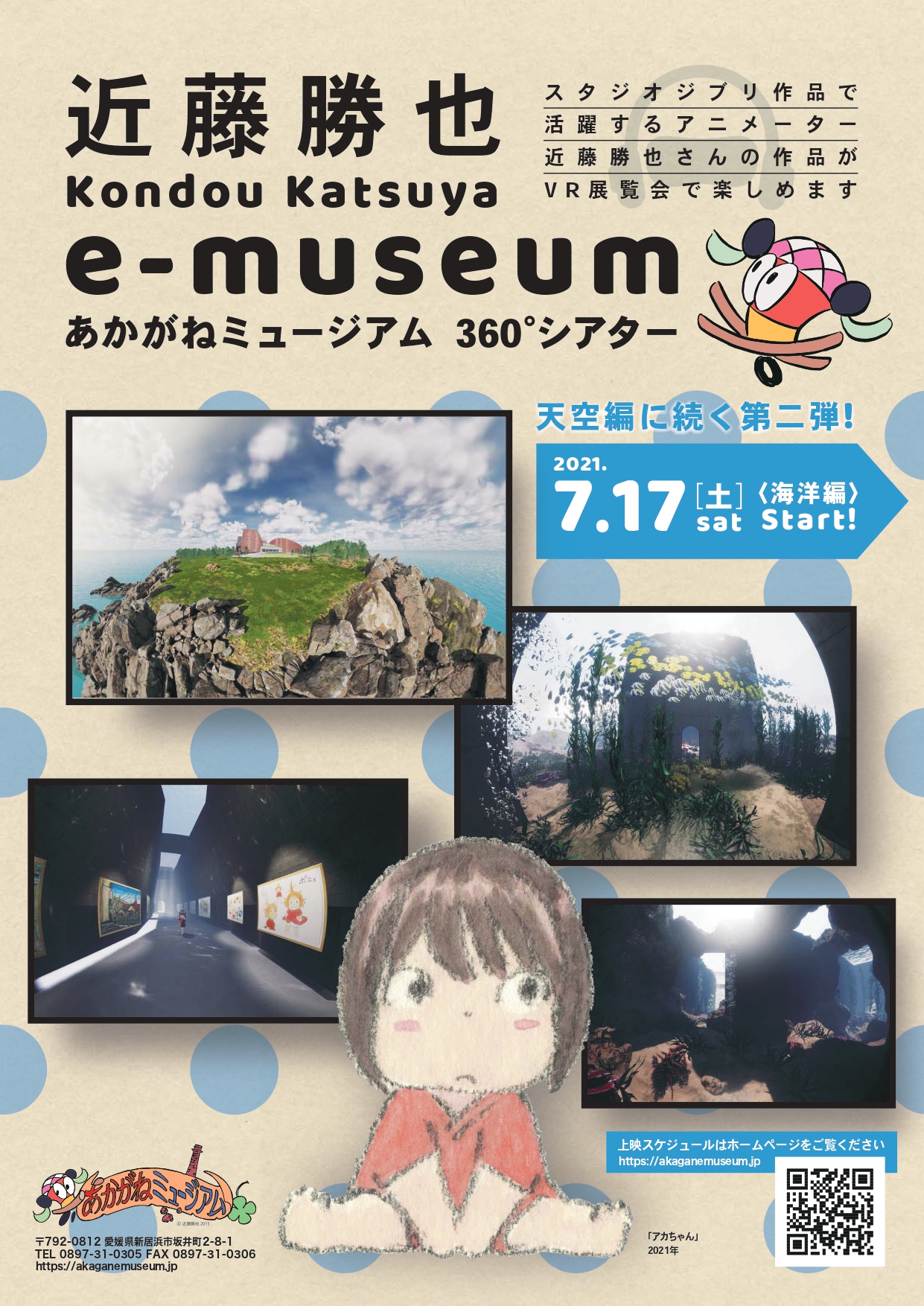 VR Exhibition Katsuya Kondo e-museum <Ocean Edition>
Animator who has been active in Studio Ghibli works for many years, and Niihama Furusato Tourism Ambassador,
You can see Katsuya Kondo's work in a virtual (VR) exhibition.
The exhibition consists of two parts, <Tenku Hen> (screened until July 16, 2021) and <Ocean Hen>.
From Saturday, July 17, 2021, the <Ocean Edition> will be screened.
You can see character rough sketches, image boards, original drawings, illustrations, etc. drawn by Katsuya Kondo's masterpiece "Ponyo on the Cliff by the Sea", "From Up on Poppy Hill", "The Sea Can Be Heared", and "Sumi Attack". I will.
Name

VR Exhibition Katsuya Kondo e-museum <Ocean Edition>

Holding period

2021/07/17 (Sat)〜2021/08/31 (Tue)

Open time

Please check the screening time on the website etc.

Venue

Akagane Museum 1st floor 360 ° theater

Parking

Akagane Museum North-South parking lot 3 hours free ticket will be given

Fee

free

Inquiry