Besshi Suinami Hana Kaido Cycling 2022 will be held!
\ Detailed announcement of Besshi / Midori Hana Kaido Cycling 2022 & recruitment started /


Set in the mountain landscape route "Besshi / Suiha Hana Kaido" that connects Besshi in Niihama City and Suiha in Shikokuchuo City, you can enjoy beautiful scenery, interact with local residents, and enjoy the local area. Cycling tournament "Besshi / Suiha Hana Kaido Cycling 2022" where you can enjoy special products.
It will be held on October 2nd (Sun) this year!
It is not a race to compete for ranking and time, but a fun ride that follows the road traffic law and manners and enjoys the scenery.
In addition to the long total mileage of 94.3km, the course is set for intermediate to advanced riders who are confident in their physical strength and energy, with a large difference in elevation over 900m above sea level!
Why don't you drive the sightseeing route of Besshi / Midori to finish the race?
We are waiting for many challengers!
---
◇ Recruitment capacity: 200 people (first-come-first-served basis) * Deadline as soon as the capacity is reached → Accepted by sports entry (6 / 30-9 / 15)
◇ Course outline:
Minetopia Beshiko (Start) → Daieiyama Hill Climb → Forester House (AS)
→ Tera Lakeside Square (AS) → Kinsago Lakeside Park (return) → Yuragi no Mori (AS / Lunch)
→ Minetopia Beshiko (Goal)
◇ Eligibility for participation: High school students and above * Minors need the consent of their parents.
◇ Participation fee: 6,000 yen (including bib, souvenirs, lunch, accident insurance)
* As a general rule, the entry fee will not be refunded after the application is completed.
◇ Vehicle type: Participant's own bicycle * In principle, the vehicle type does not matter, but it is assumed that the bicycle is equipped with safety parts such as lights, bells, and reflectors, and a sports cycle is recommended.
Fixed-gear fixie bikes and recumbent bikes with fixed rear wheels are not allowed.
For details, please see the official website of Besshi / Midori Hana Kaido.
Click here → <https://ehime-hanakaido.com/351/>
[Contact]
Besshi / Midori Hana Highway Cycling Executive Committee Secretariat (Niihama City Economic Department Tourism Products Division) 0897-65-1261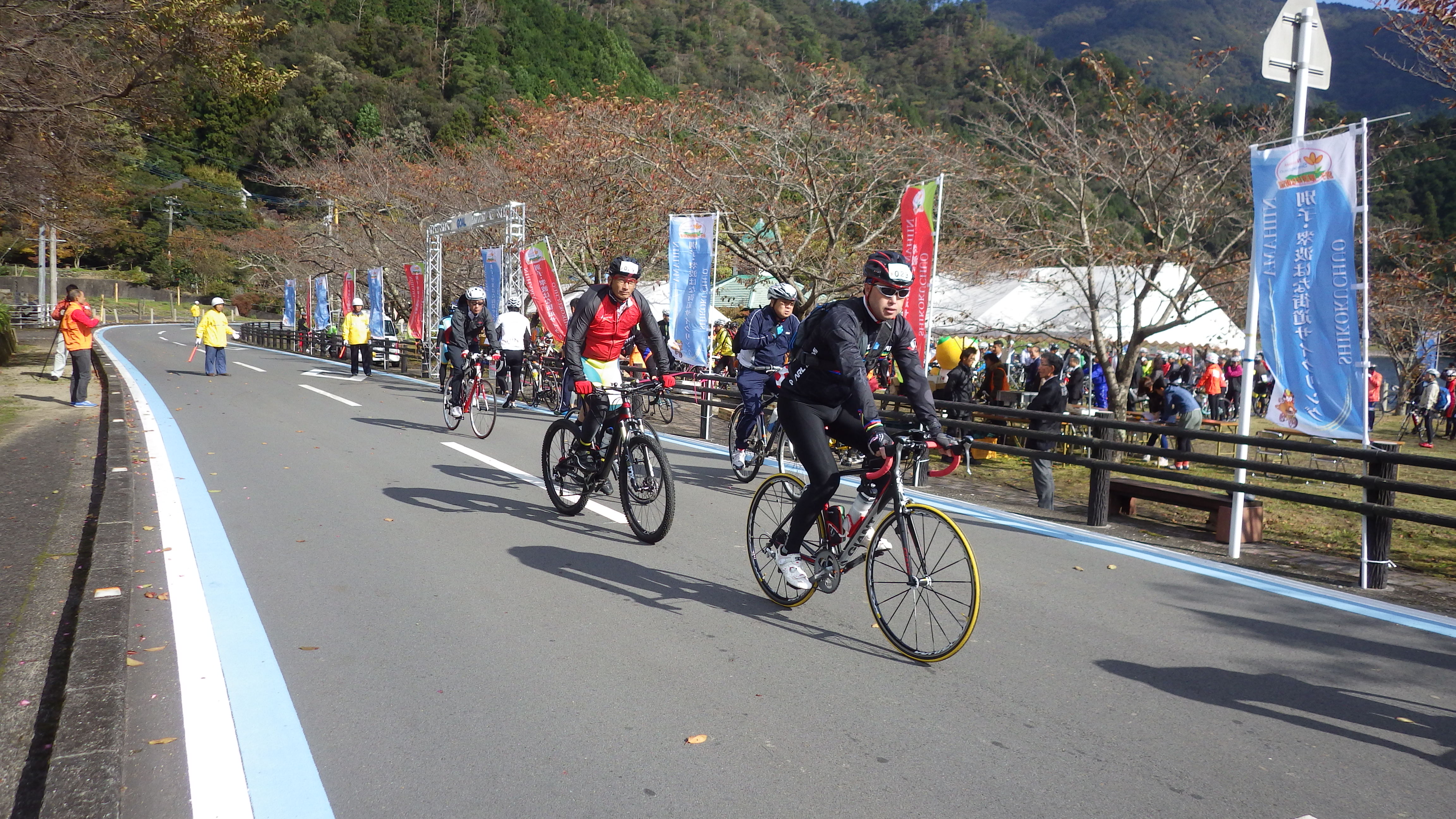 ---