[Regarding the recruitment type group sightseeing bus tour subsidy] Part of the outline has been changed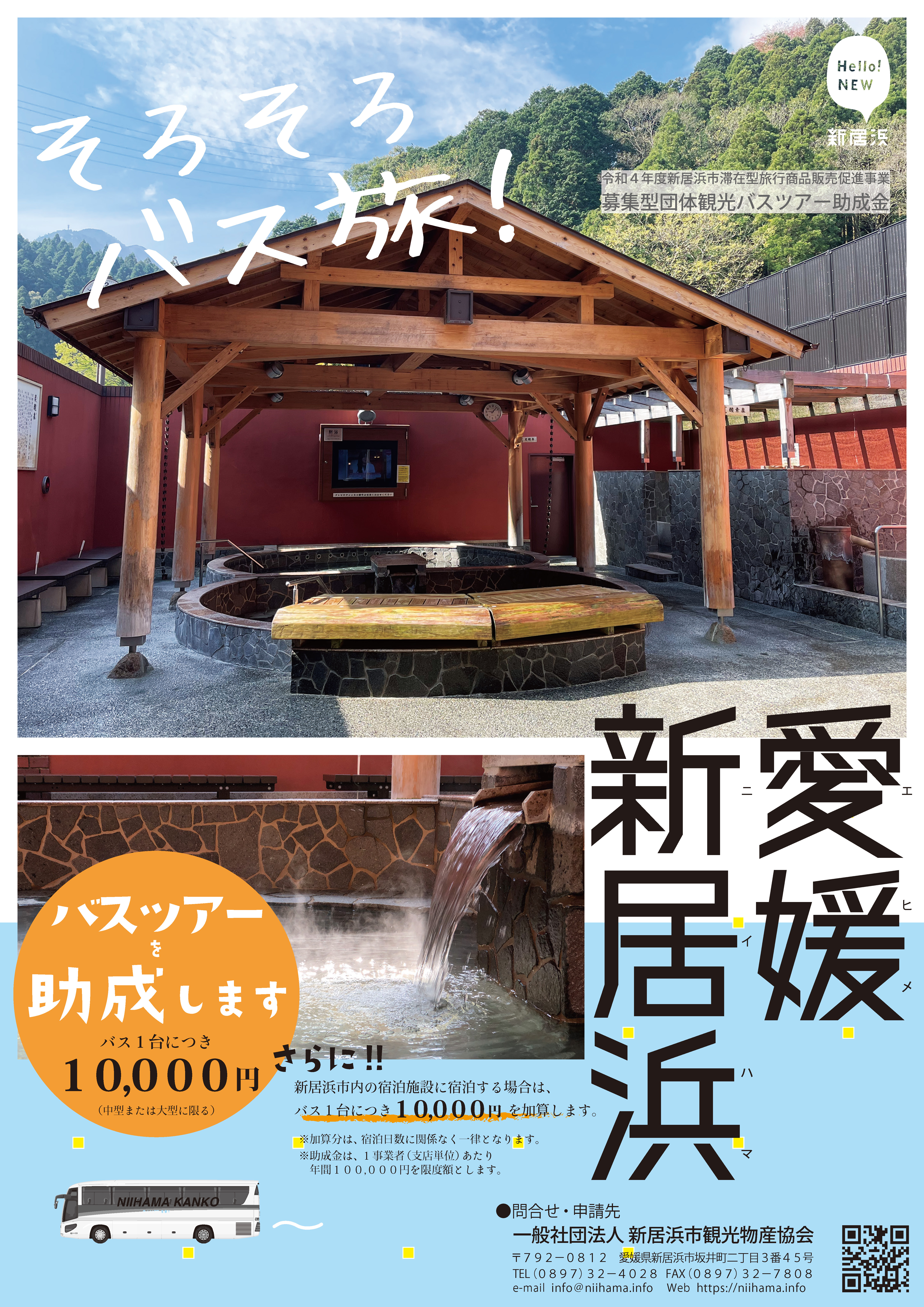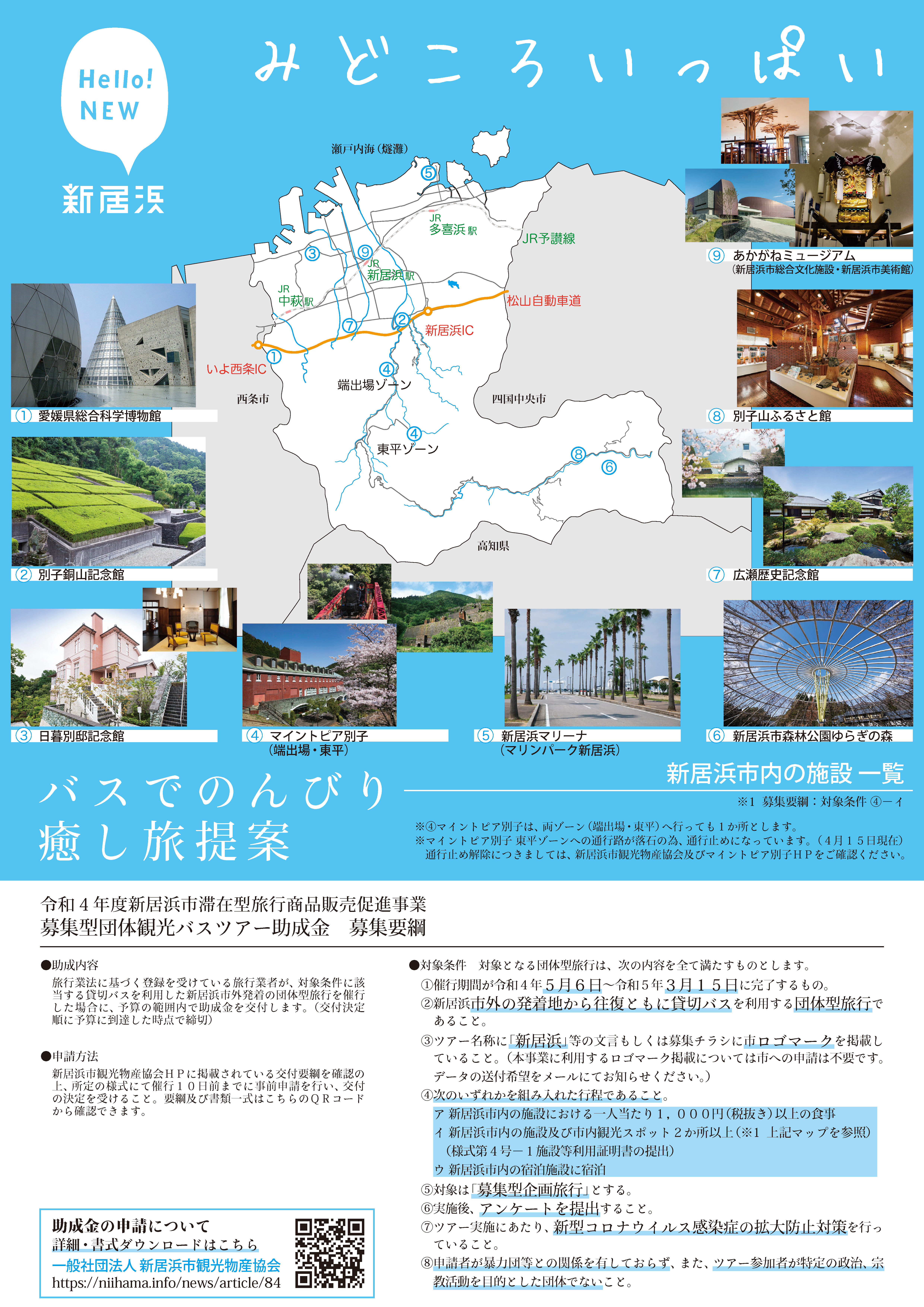 Download the leaflet here
Please download and submit the following 4 types of documents.
1.
Delivery outline
2. Style collection (Forms 1 to 5)
3.
Facility use certificate (Form No. 4-1)
4. Questionnaire
* Please submit the grant application (Form No. 1) at least 10 days before the scheduled tour date.
* After the tour, please refer to the performance report (Form No. 4).
Please attach and submit the tourist facility usage certificate (Form No. 4-1), questionnaire, and other necessary documents.