Besshi Line Autumn Leaves (as of November 15)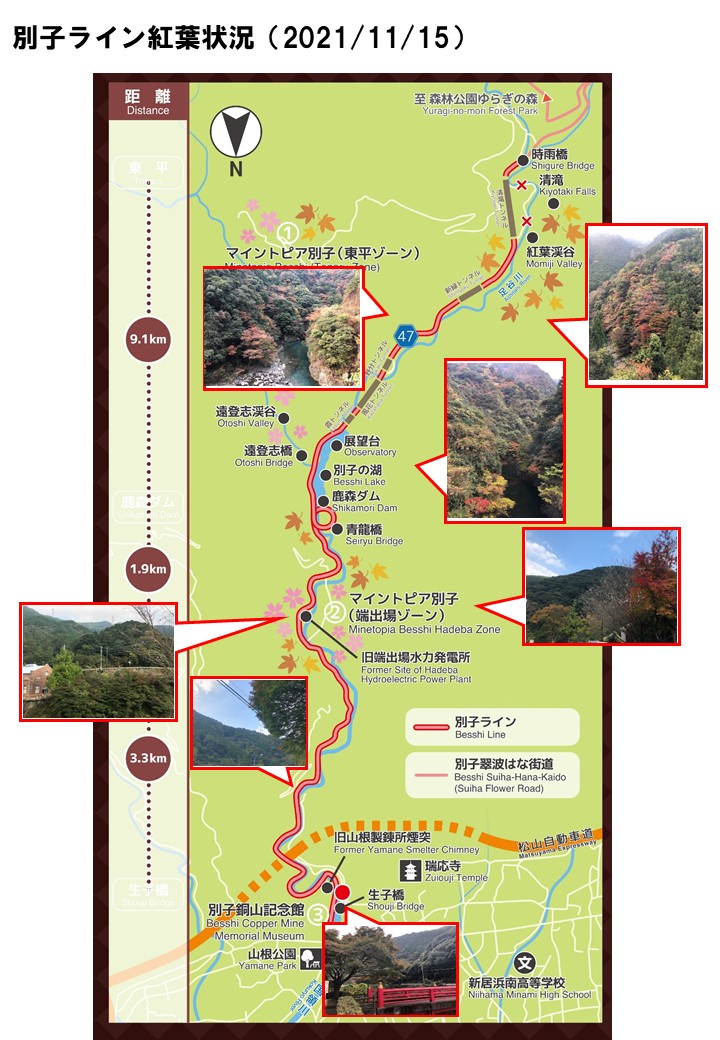 The Besshi Line is a scenic spot in the valley about 10km upstream of the Kokuryo River.
As of November 15, the autumn leaves on the Besshi Line have peaked on the upstream side and are beginning to color on the downstream side.
Take Prefectural Road 47 along the Besshi Line, enjoy the view from the train window, and take a break at Minetopia Besshi Road Station (Hataide Zone).
* Please follow the traffic rules and be careful when you come.
♪ Besshi Midori Hana Kaido Photo Contest is being held ♪
https://www.besshisuiha-hanakaido-photo.com/