"Otedama play online tournament" video recruitment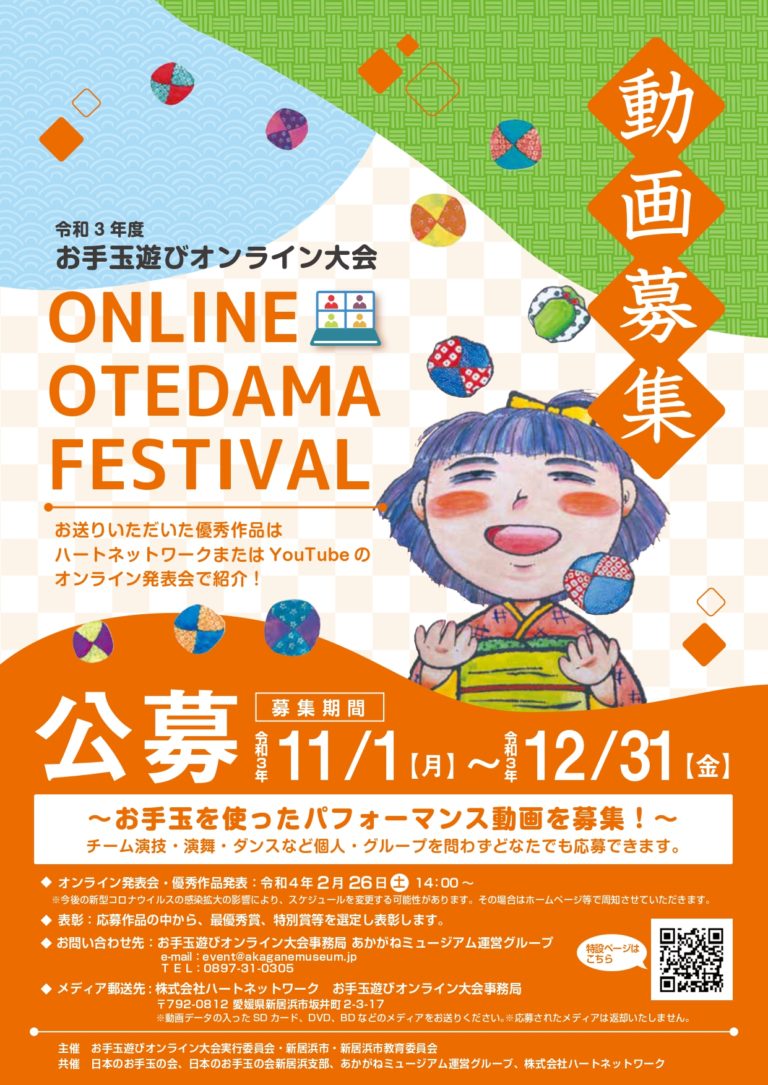 We are looking for performance videos using beanbags!
Performances using beanbags such as team performances, dances, and dances are OK!
Of course, personal performance videos are also welcome!
Please upload the video from the special site or
Please send the media containing the video data to the convention secretariat.
The excellent works you sent will be introduced at the online presentation.
We are looking forward to your application! !!
[Special site]
Japanese beanbag party (otedama.jp)
[Media mailing address]
To the secretariat of Heart Network Co., Ltd. Otedama Play Online Tournament
2-3-17 Sakai-cho, Niihama-shi, Ehime 792-0812
* Please enclose the media and application form before sending.
You can download the application form from the following.
Otedama play online tournament application form download (PDF)
[Online presentation]
February 26, 2022 (Sat) 14: 00-
・ Heart Network (CATV) Digital Terrestrial Broadcasting 11ch Live Broadcasting
・ Akagane Museum YouTube channel live streaming