Announcement of Children's Day event "Niihama Waku Waku Spring Festival 2023"
Fish touch pool, quiz rally, Garapon lottery,
Workshops, product gourmet corners, etc.
It is an exciting spring festival for both children and adults.
May 5th (Friday) Children's Day
Let's go to [Akagane Museum/Niihama Station People's Square/Kokorunihama]! !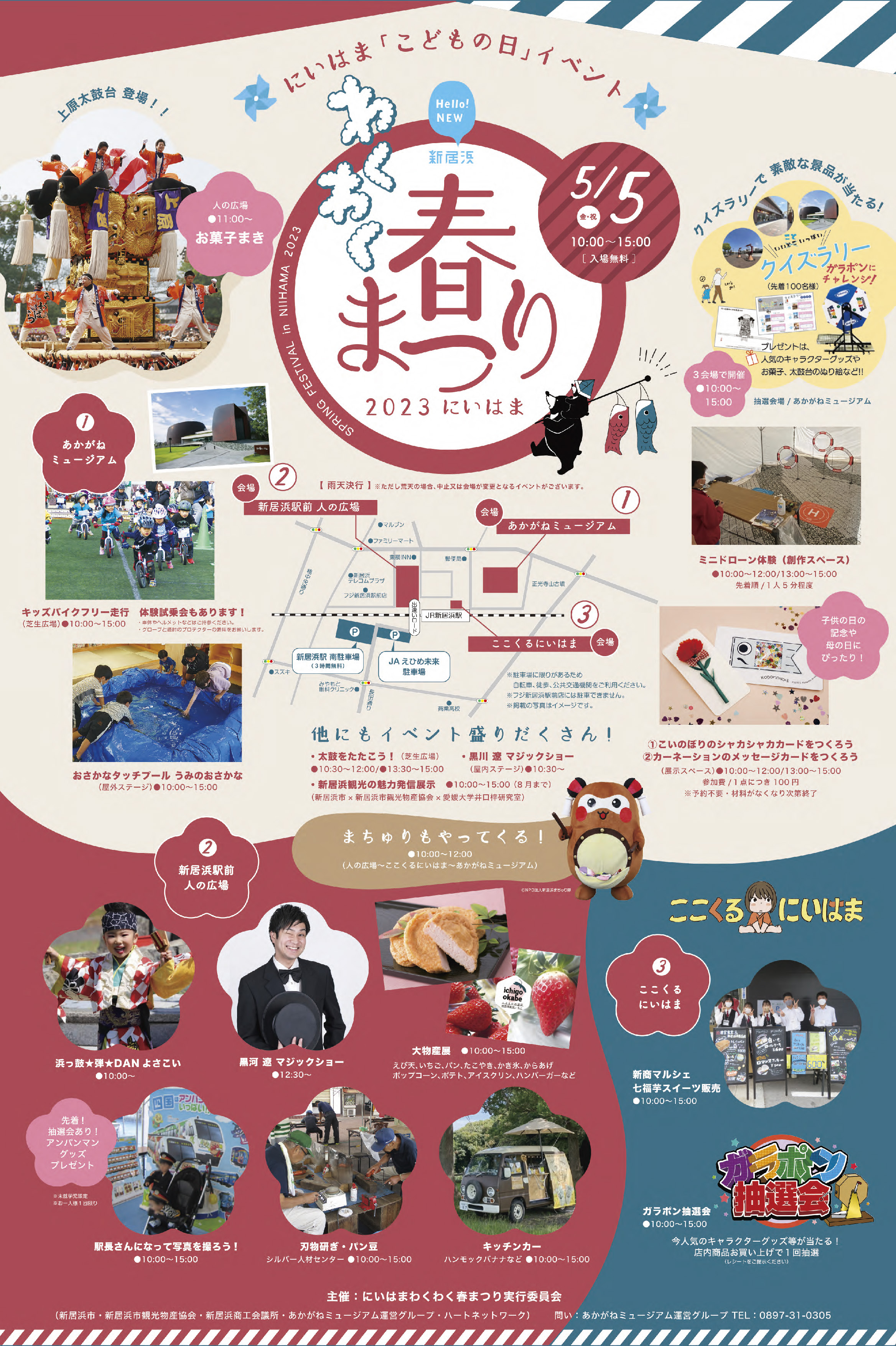 For more information, please visit the Akagane Museum event page .