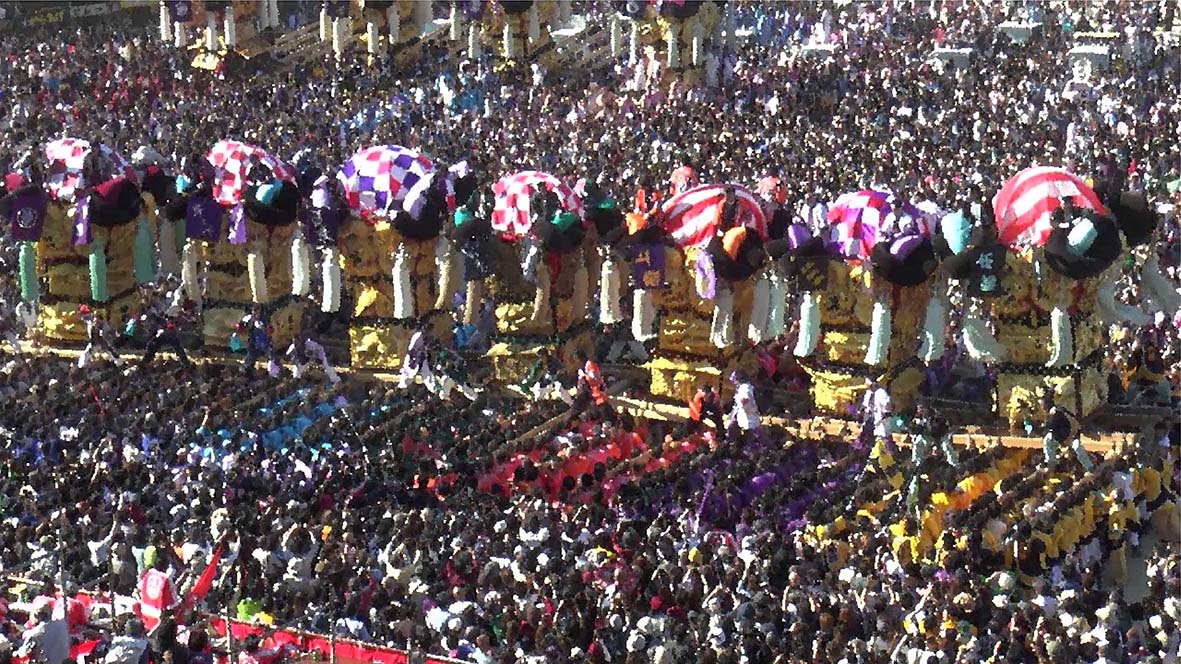 Niihama Taiko Festival / Saijo Festival Digest Broadcast Screening 10/16/18
In order to prevent the spread of the new coronavirus infection, the Niihama Taiko Festival, which refrained from holding events such as Kaki comparison, and the Saijo Festival, which was held only for Shinto rituals.
Projects past digest images broadcast on Heart Network on the large screen of the hall.

* The broadcasts of Heart Network 701ch and 111ch, which are scheduled to be broadcast on the day, will be projected as they are. Due to programming reasons, there are times when the festival will not be aired.

[Date and time]
October 16th (Sat) and October 18th (Mon), 2021 10: 00-17: 00 Free viewing

We are working hard to prevent infectious diseases. Thank you for your cooperation.
Name

Niihama Taiko Festival / Saijo Festival Digest Broadcast Screening 10/16/18

Holding period

2021/10/16 (Sat)

Open time

10: 00-17: 00

Venue

Akagane Museum Multipurpose Hall

Parking

Akagane Museum North-South parking lot free for 3 hours and second parking lot available

Fee

free

Inquiry