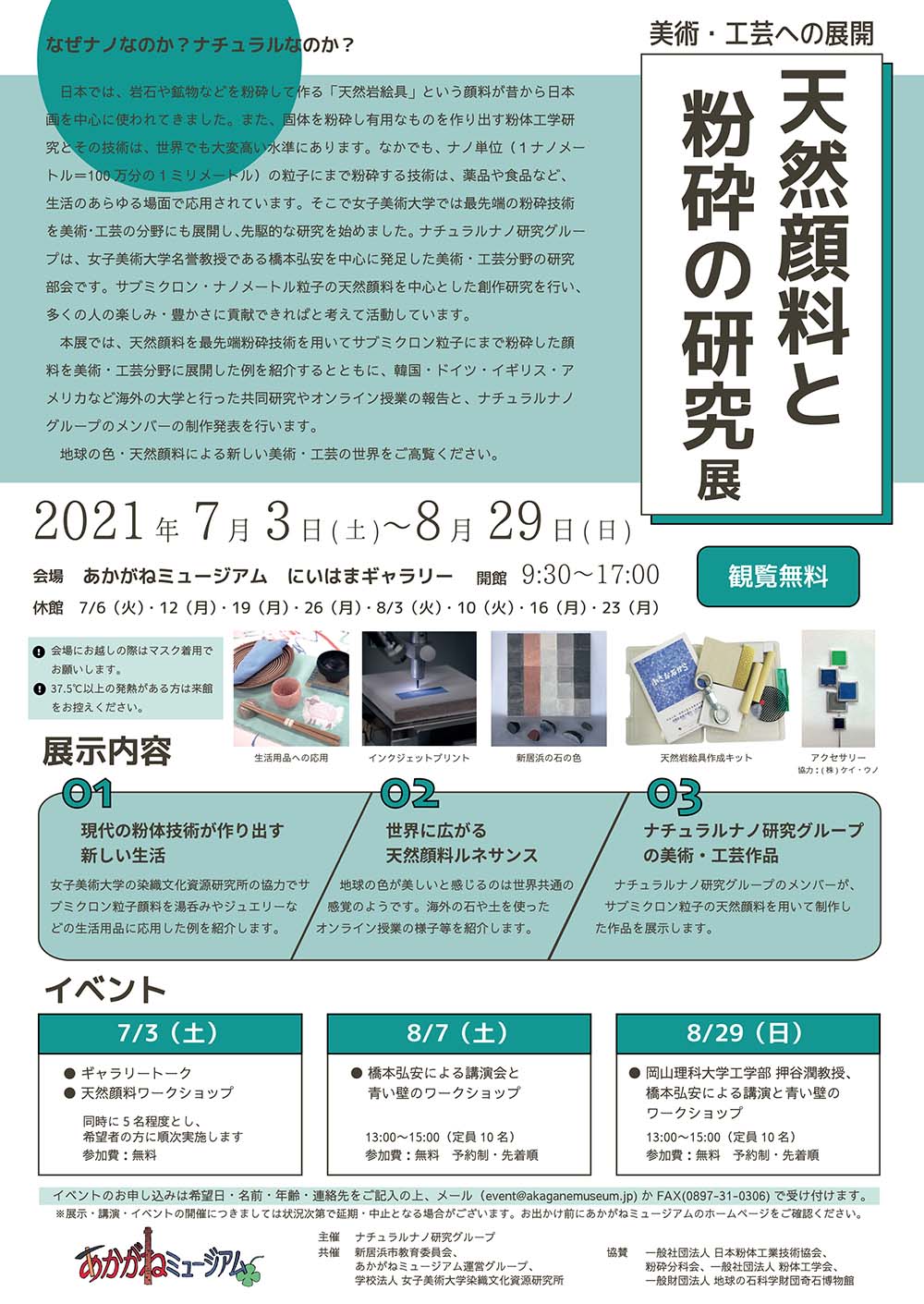 Development in arts and crafts "Research on natural pigments and crushing" exhibition
A new life created by modern powder technology The world of natural pigments Renaissance natural pigments, centered on the results of the Institute of Dyeing and Weaving Cultural Resources, Joshibi University of Art and Design.

As a related event, we will hold a workshop about natural pigments and making paints with ore.
* Related events may be canceled depending on the current situation.
■ 8/7 (Sat) Lecturer: Hiroyasu Hashimoto ■ 8/29 (Sun) Lecturer: Hiroyasu Hashimoto Jun Oshiya (Professor, Faculty of Engineering, Okayama University of Science)
For more information, please contact the Akagane Museum.
Name

Development in arts and crafts "Research on natural pigments and crushing" exhibition

Holding period

2021/07/03 (Sat)〜2021/08/29 (Sun)

Open time

9: 45-17: 00

Venue

Akagane Museum

Parking

Customers using the Akagane Museum north-south parking lot will receive a 3-hour free ticket.

Fee

Free viewing

Inquiry

Home page