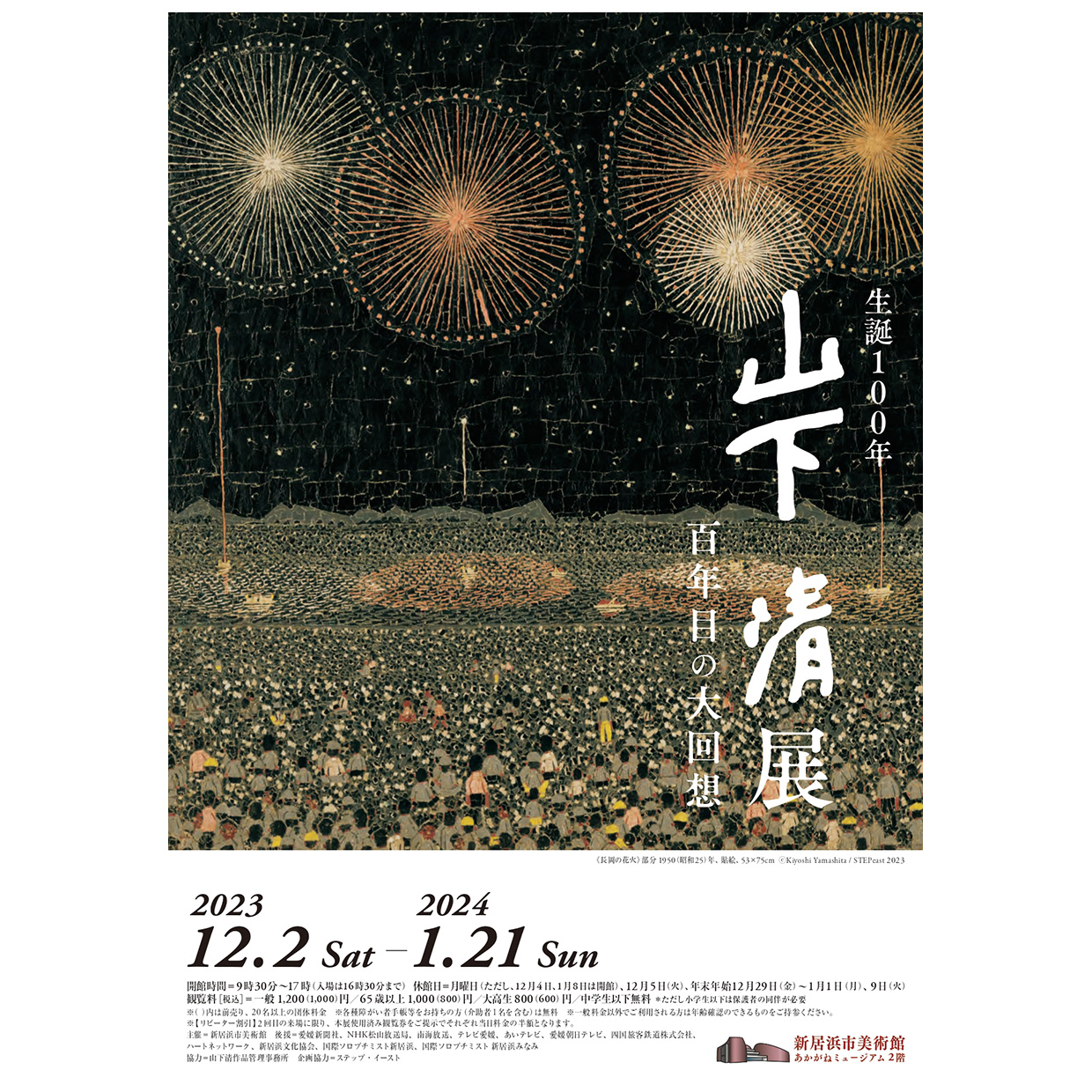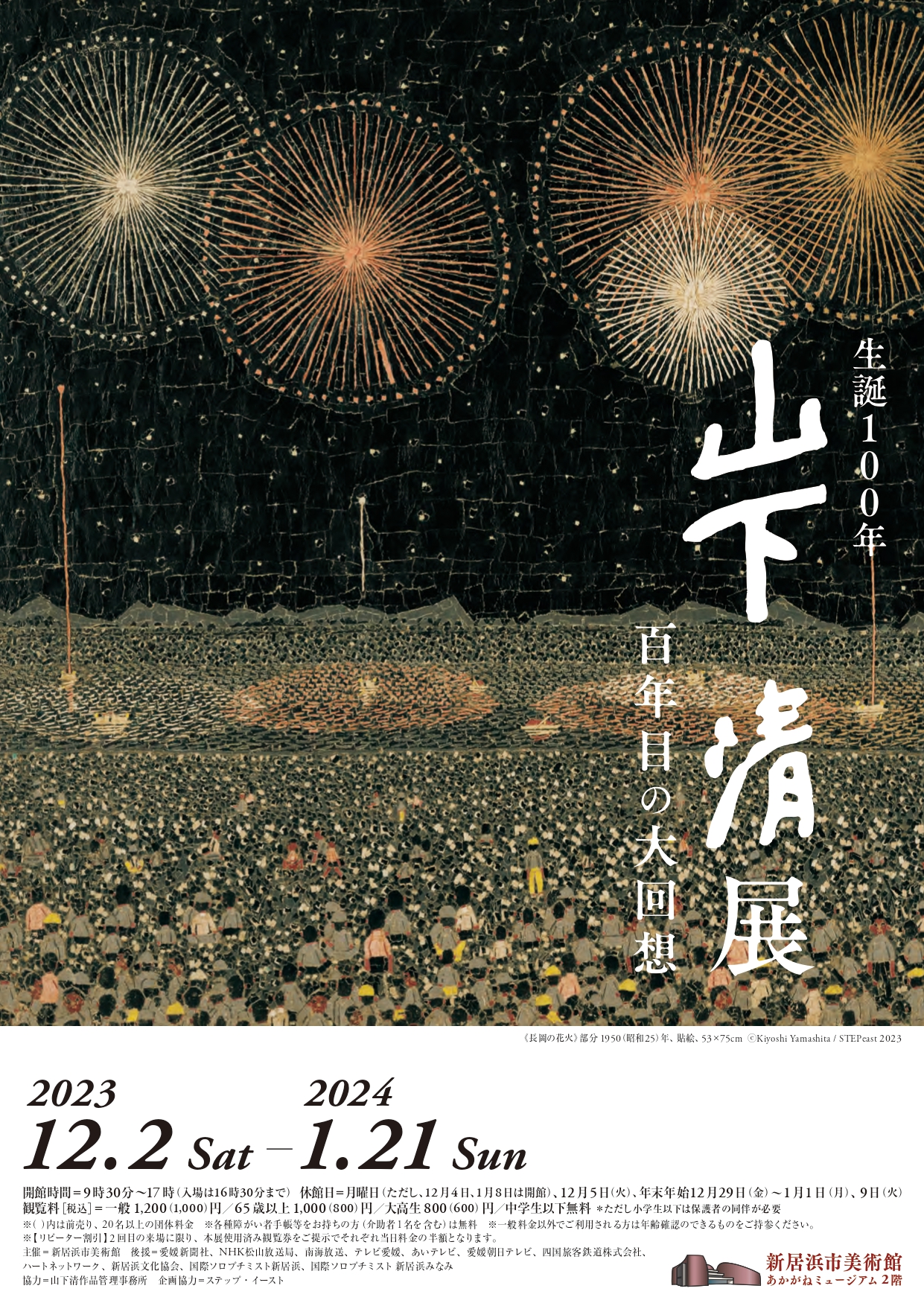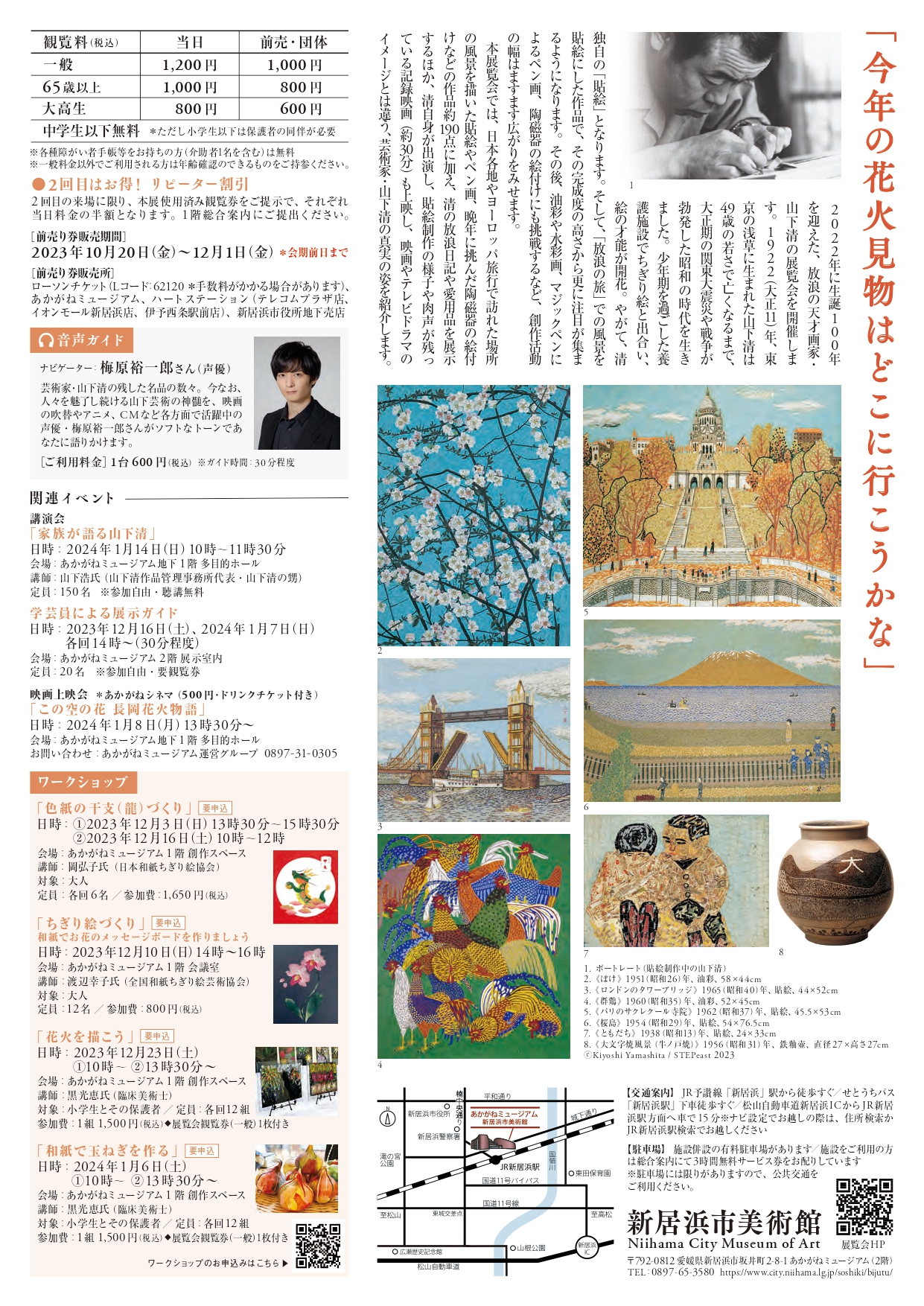 Special Winter Exhibition "100th Anniversary Kiyoshi Yamashita Exhibition – A Great Reminiscence of the 100th Anniversary"
We will be holding an exhibition of the wandering genius painter Kiyoshi Yamashita, who will celebrate his 100th birthday in 2022.

This exhibition will feature approximately 190 pieces of work, including stickers and pen drawings depicting landscapes of places visited throughout Japan and Europe, and paintings on ceramics that he attempted in his later years, as well as Qing Dynasty's wandering diaries and favorite items. In addition to the exhibition, a documentary film (approximately 30 minutes) in which Kiyoshi himself appears, showing the process of making the pastries and his real voice, will be screened to show the truth about artist Kiyoshi Yamashita, which is different from the image shown in movies and TV dramas. I would like to introduce you to the figure.
Please take a look!

*1 Please see the Akagane Museum website for fees and other details.
Name

Special Winter Exhibition "100th Anniversary Kiyoshi Yamashita Exhibition – A Great Reminiscence of the 100th Anniversary"

Holding period

2023/12/02 (Sat)〜2024/01/21 (Sun)

Open time

9:30 a.m. to 5:00 p.m. (Last admission 4:30 p.m.)

Venue

Niihama City Museum of Art (2nd floor of Akagane Museum)

Parking

Akagane Museum north and south parking lots 3 hours free

Fee

Adults 1,200 (1,000) yen, 65 and over 1,000 (800) yen, University and high school students 800 (600) yen (Advance tickets in parentheses *1)