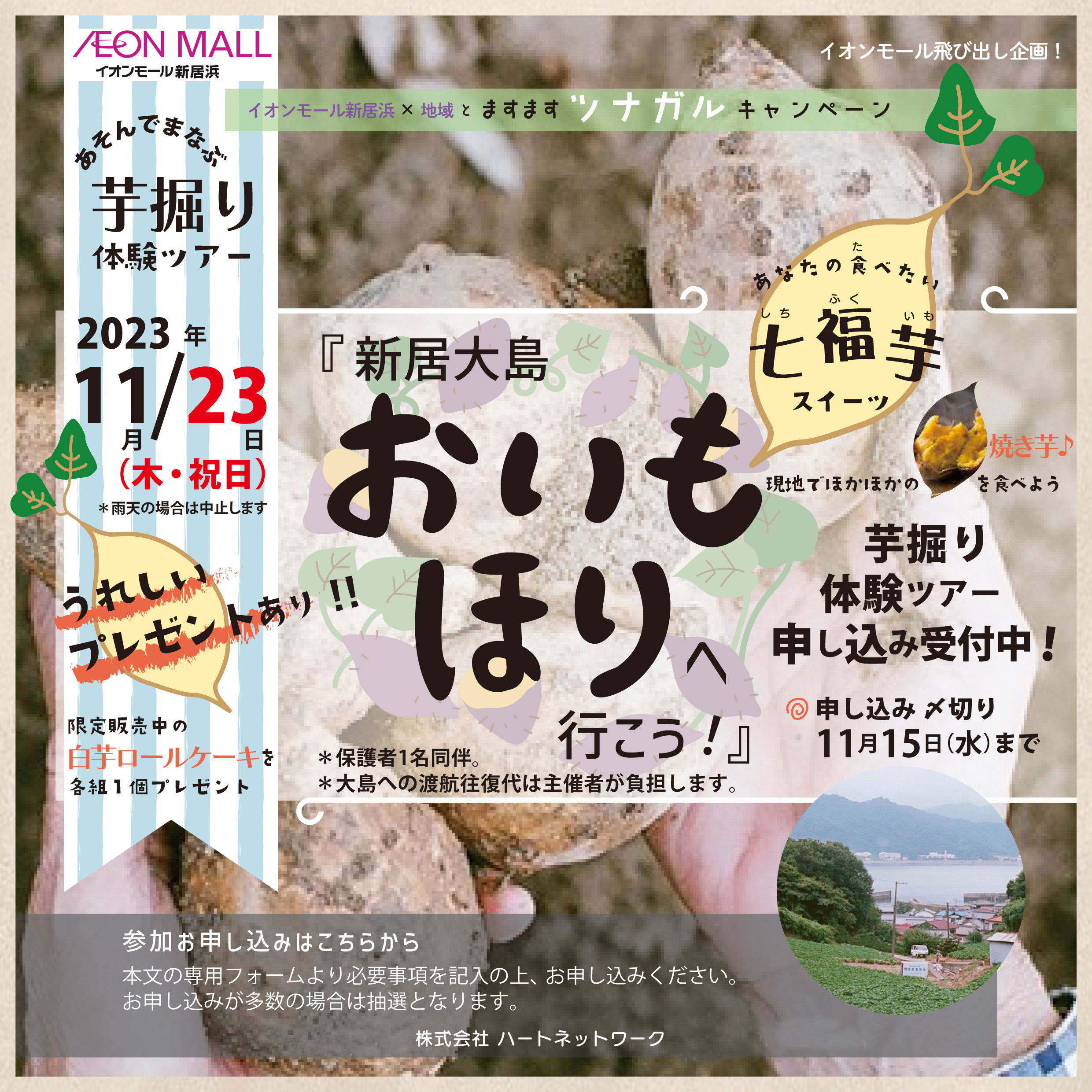 "Let's go to Arai Oshima Oimohori! ~We are recruiting participants for a potato digging experience tour with a gift~"
\Aeon Mall Niihama pop-up project/
[Notice of recruiting participants for the potato digging experience tour where you can play and learn about Niihama! ]

On November 23, 2024 (Thursday/Holiday),
Why not take a short trip to Oshima with your family, just 15 minutes away by boat?
After arriving at the island, you can walk a short distance and arrive at Shichifuku Potato Field.
Enjoy digging potatoes and enjoy nature to the fullest.
My stomach was satisfied after eating other baked sweet potatoes.
The popular souvenir is the white potato roll cake.
We also sell dug sweet potatoes in limited quantity! (schedule)
*The organizer will pay for the round trip for 2 people!
Please feel free to apply.

For more information, including how to apply, check out the Heart Network website!

Name

"Let's go to Arai Oshima Oimohori! ~We are recruiting participants for a potato digging experience tour with a gift~"

Holding period

2023/11/23 (Thu)

Open time

11:20 Gather

Venue

Arai Oshima

Parking

can be

Fee

Free round trip for 2 people on the ferry

Home page