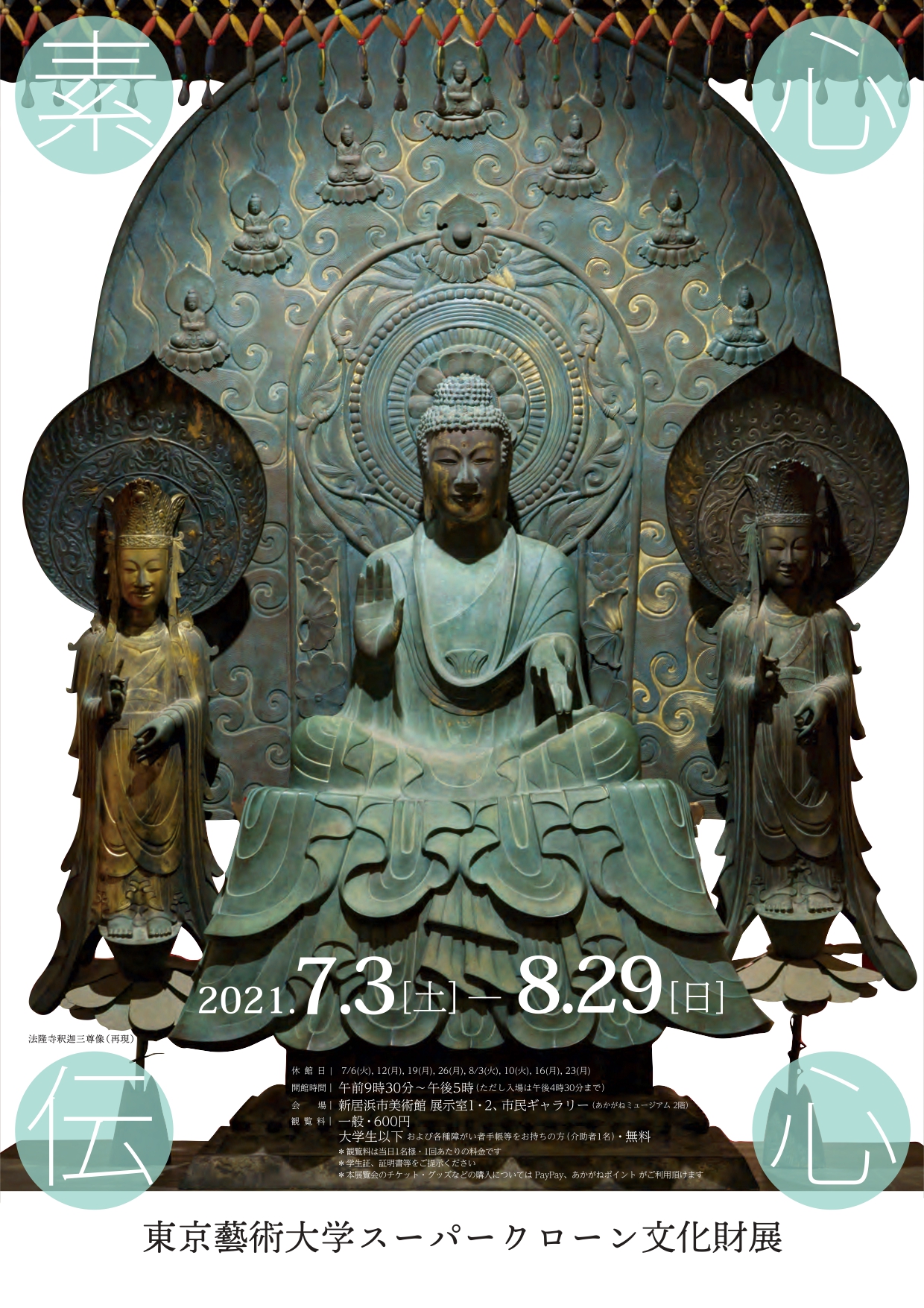 Tokyo University of the Arts Super Clone Cultural Property Exhibition
The world's leading heritage, including the culture that blossomed in various parts of the ancient Silk Road, will be revived as a cloned cultural property.
In addition, you can experience the world of the Silk Road with all five senses, such as images taken locally for this exhibition and realistic sounds.
Please take a look at the Niihama City Museum of Art.
Name

Tokyo University of the Arts Super Clone Cultural Property Exhibition

Holding period

2021/07/03 (Sat)〜2021/08/29 (Sun)

Open time

9: 30-17: 00 (However, admission is until 16:30)

Venue

Niihama City Museum of Art

Parking

Akagane Museum North-South parking lot 3 hours free ticket will be given.

Fee

Admission fee: 600 yen Free for college students and younger and those with various disability certificates (including one caregiver) * Please show your student ID, certificate, etc. * Admission fee is per person on the day It is a charge

Inquiry

Home page