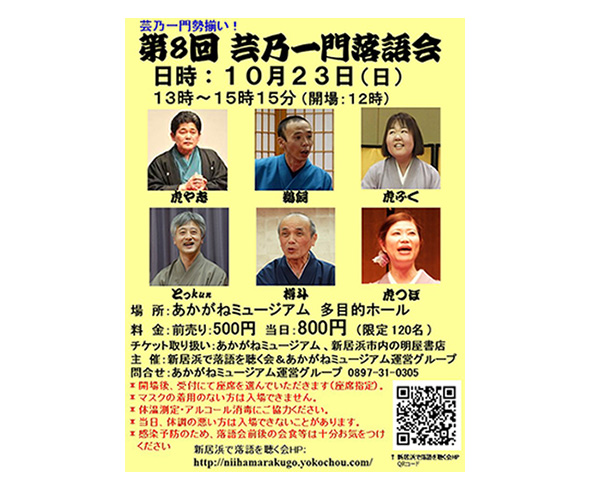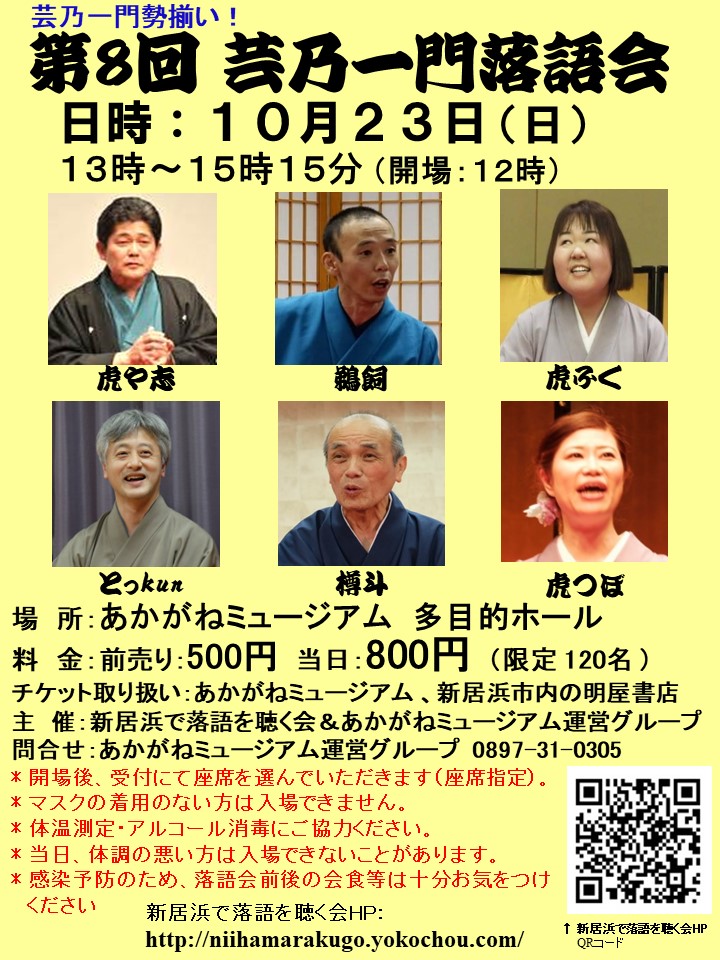 The 8th Geino Ichimonkai Rakugo Show
All the Geino clan! This is a rakugo performance by a family of rakugo performers led by Ginotora Yashi, who is active mainly in Niihama City.

[Performers] Geino Tora Yashi, Ukai, Tokun, Torafuku, Taruto, Toratsubo

[Ticket handling] Akagane Museum, Akiya Bookstore in Niihama *The release date is undecided, so please wait for a while.
[Organizer] Rakugo Listening Group in Niihama & Akagane Museum Management Group

* After the opening, please choose a seat at the reception (seat assignment).
*Those who do not wear a mask will not be allowed to enter.
*Please cooperate with body temperature measurement and alcohol disinfection.
*Those who are not feeling well may not be able to enter on the day.
*To prevent infection, please be careful when eating out before and after the rakugo performance.

Name

The 8th Geino Ichimonkai Rakugo Show

Holding period

2022/10/23 (Sun)

Open time

13:00-15:15 (doors open at 12:00)

Venue

Akagane Museum Multipurpose Hall (Akaganeza)

Parking

Akagane Museum north-south parking lot 3 hours free

Fee

Advance 500 yen Door 800 yen

Inquiry