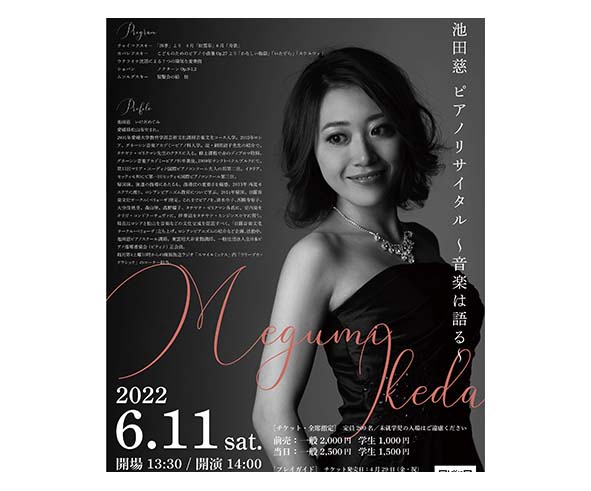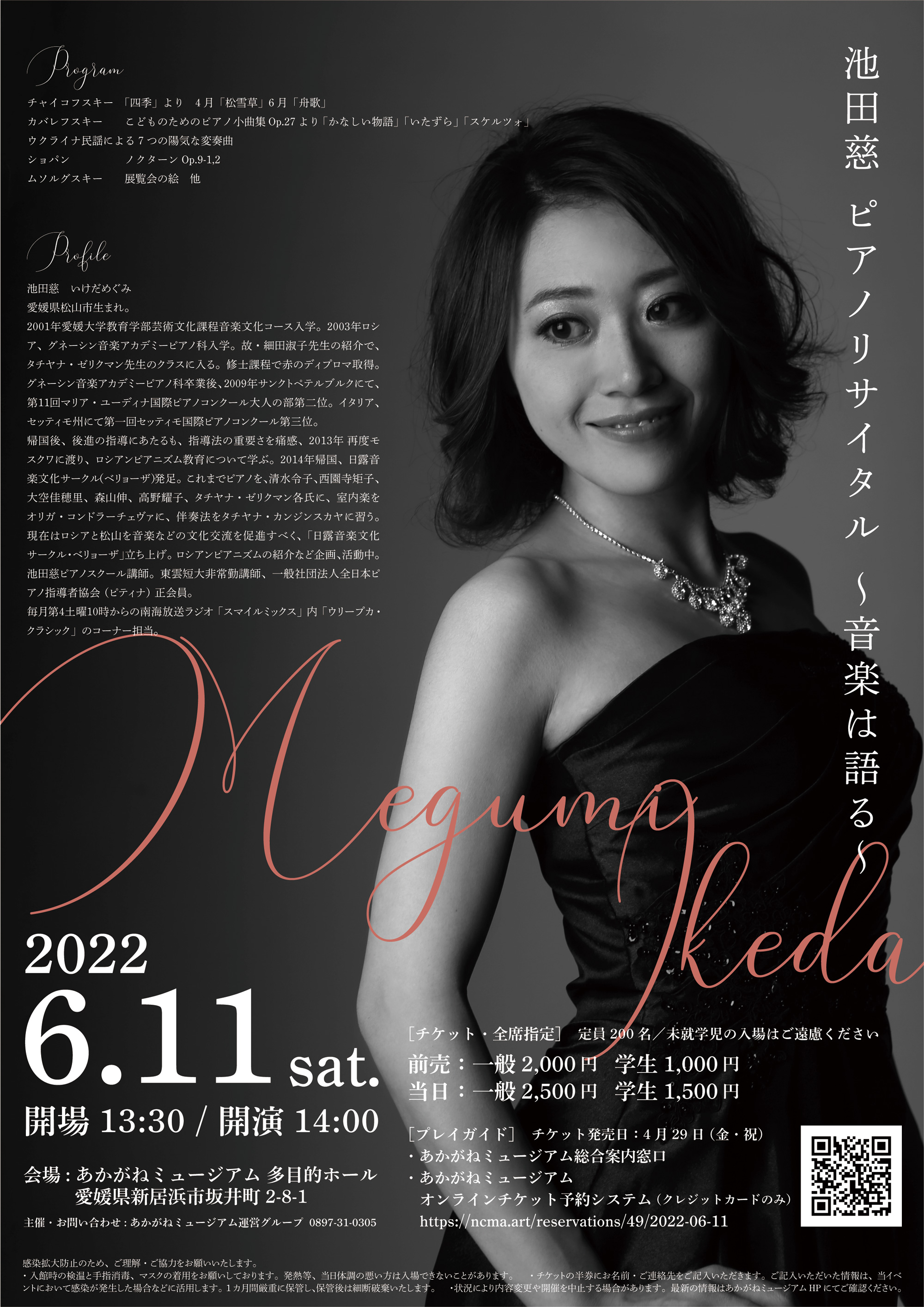 Ji Ikeda Piano Recital-Music Talks-
We will hold a piano recital by inviting pianist Ji Ikeda from Ehime prefecture.

【program】
From Tchaikovsky "Four Seasons" April "Matsuyukikusa" June "Barcarolle"
Kabalevsky Piano Pieces for Children Op.27 "A SAD TALE" "Naughty" "Scherzo"
Seven Hilarious Variations on Ukrainian Folk Songs Chopin Nocturne Op.9-1,2
Pictures at an Exhibition in Mussorgsky, etc.


Tickets will be on sale from April 29th (Friday) at Akagane Museum.

[Play guide]
・ Akagane Museum General Information Counter ・ Akagane Museum Online Ticket Reservation System (credit card only)
https://ncma.art/reservations/49/2022-06-11
For more details, please see the Akagane Museum website.
Name

Ji Ikeda Piano Recital-Music Talks-

Holding period

2022/06/11 (Sat)

Open time

Doors open 13:30 Start 14:00

Venue

Akagane Museum Multipurpose Hall (Akagane-za)

Parking

Akagane Museum North-South parking lot free for 3 hours

Fee

Advance: General 2,000 yen Student 1,000 yen Same day: General 2,500 yen Student 1,500 yen * All seats reserved * Capacity 200 people * Please refrain from entering preschoolers

Inquiry